We recently did another property shoot for one of our clients, Morris Marshall & Poole Estate Agents. The property was situated facing some amazing scenery and the vendors quickly realised that aerial photography & video would be of huge benefit.
They called on us as their preferred supplier of quality aerial media, and we produced shots and video that sold the property in a matter of a few days ! Saving time, money on marketing expenses and providing a rapid turnaround for the vendor and property owner.
Commercial drone operators need to be a licenced supplier of aerial filming and photographic services with permission for aerial work granted from the UK Civil Aviation Authority (C.A.A). They need to be public liability insured, qualified, and adhere to strict laws and safety guidelines.
The demand from Estate agents and land developers for aerial Images has increased dramatically over the last two years. In today's property market place, the buyer wants and expects to fully see what they get for their money.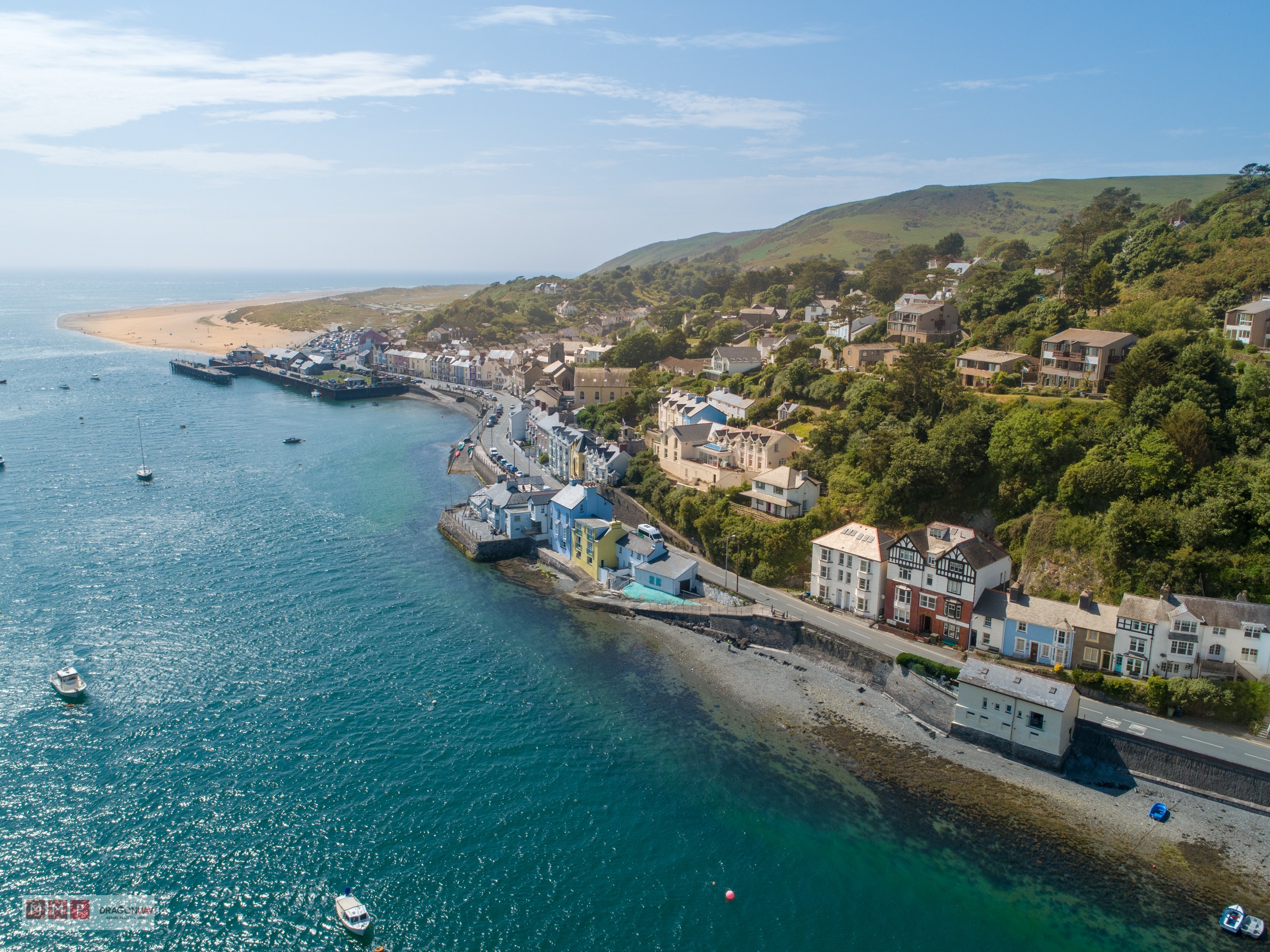 Buyers searching for a property in the agents premises or online can see far more than would be possible from relying on old-school ground-level photographs, a short mast or in shots taken from the upstairs window of a house. The length of a garden, for example, or where outbuildings are in relation to a main house can all be much clearer from a picture or video taken 200-400ft up. Dragon UAV also has a 12m/40ft mast for aerial image where drone flight may not be possible due to safety reasons such as within a town or built-up area. (despite out £5 million public liability insurance, safety must always be the number one priority !) This is high enough to give a great aspect over a property, and is over twice the reach of the handheld masts usually employed by estate agent.
Our aerial property photography starts at only £195 for a selection of shots to choose from, each polished in photoshop to show the property in its best possible light, of course without removing permanent objects that might mislead the customer.
If YOU need to sell a private, commercial or land property contact us and arrange for some photos like these and have the peace of mind of knowing the property has the best possible chance of a quick sale. If you are developing properties, let us document the progress, and help you produce an outstanding marketing package for the site, while providing you with images and video for social media, websites and press releases with professional results from our in-house editing suite.
See our website at www.dragonuav.co.uk or follow our social media to see what we can offer. We have worked with Local and National Government, some of the worlds largest contractors, estate agents and many other businesses and maintain 100% satisfaction and an unbeatable return on investment for our clients.
www.youtube.com/dragonuav
www.twitter.com/dragonuav
www.instagram.com/dragonuav